Intimations – 28th February 2021
Thank you for taking the time to visit our website and weekly intimations page. Sunday worship is now available in the Church, online and in print. If you are housebound and would like the printed service, or a CD recording of the service then please contact the office.
Reopening the Church for worship
The Church is not open for worship at present due to the recent restrictions announced on Monday 5th January 2021. Worship will be available online through YouTube and Podcast.
Church Halls and Office – The halls are open for JOSS who are providing care for the children of key-workers.
The Church office is closed at present but the emails and answer machine are checked regularly.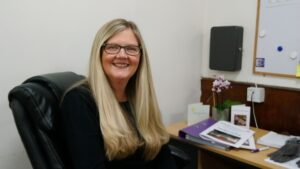 New Church Administrator – This month we have welcomed Karen Shearer as part of the team at Jordanhill Parish Church. Karen may be known to some of you as she also helps lead the Tuesday Brownies, and lives locally.
Window decoration. With your help the church windows will once again brighten up the neighbourhood. The theme is Easter and Spring. If you would like to contribute to the artwork please contact Lynda Barclay Tel. 384 1172 for more details.
World Day of Prayer
Although the World Day of Prayer Service for 2021 on Friday 5th March cannot take place in our local grouping you may be interested to view the zoom service at 2.00pm hosted by Augustine United Church in Edinburgh. The link is Webinar ID 895 9398 3883 Passcode 901656. The service has been prepared by the Women of Vanuatu and its theme is "Build on a Strong Foundation".
Christian Ai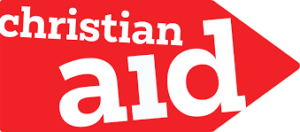 d Event – The Gathering took place on Tuesday 16th February. It was a live event on zoom. Nearly three hundred people from all over Scotland were present on line. It was in two parts. The first part had a speaker from Ethiopia who outlined some of the challenging farming problems there were. From locusts to lack of water there is a lot to overcome. However with the assistance from emergency funding, a specific area has managed to become much more productive and produce food
security for households. There is still a lot to overcome though.
The second part of the meeting was devoted to fund raising for Christian Aid. Churches told how
they had fundraised pre Covid and also after Covid. It was interesting to hear of some new ideas
so watch out for information in the next few months of how you will be able to continue to support
Christian Aid projects.
For further information, if you have a spare half hour, check out the website at
https://www.christianaid.org.uk/get-involved-locally/scotland
Bereavement
Sadly today we intimate the death of Mrs Mary Gibb. Funeral arrangements have yet to be finalised. Please remember her family in your prayers at this time.
Other Services –
Reflections at the Quay – BBC1 (Scotland), Sunday 25th February, 11.15am. Reflections continues with Professor Nicholas Price, former professor of Biochemistry and now lay reader in the Scottish Episcopal Church, and an interview with Rev David Coleman, environmental chaplain to Eco-Congregation Scotland. Music by Laura Samuel and Lynda Cochrane of the BBC SSO
Stamp Appeal – We encourage you to continue collecting stamps for the 2020 appeal for the Women's Development Centre in Kandy, Sri Lanka. Please hold on to your stamps until arrangements can be made for collecting them.
Weekly intimations – If you have any items for the weekly intimations, please contact the office by Friday.
Church Hall lets – At present we are unable to confirm hall bookings until we receive sector specific guidance from the Scottish Government and the Church of Scotland. The Scottish Government is currently working on this information and issuing updates.
Sunday evening Prayer 7pm – Churches across Scotland and the rest of the UK are being asked to pray at 7pm each Sunday evening during the ongoing pandemic. A time to pray for the health care and NHS staff, and remember the families of those affected by illness and bereavement. More can be found here: https://churchofscotland.org.uk/news-and-events/news/2020/join-the-call-to-pray-at-7pm-this-sunday
Online Donations – if you would like to contribute financially to the work of Jordanhill Parish Church, then please follow this link Jordanhill Parish Church Online Donations
Prayer Group – As we have no Prayers for Healing service at the moment there is a small prayer group that receives a prayer list of world wide and local concerns to pray for. If you would like to add anyone to the prayer list, or be part of the prayer group, then please let the minister know.
Do you have ideas of how the congregation can continue to be in touch and have fun in the process at this time? All ideas are welcome, please get in touch with the Communications Committee or Minister.
Website, Facebook and YouTube
www.jordanhillparishchurch.org.uk, the church facebook page and the Church YouTube channel will contain details of worship material and news about the church. These are the most regular means by which anyone can keep informed about what is happening at the church over the coming weeks and months.
Pastoral Care
Each district Elder will be in touch with their district over the coming days and weeks as part of our pastoral care for each other. Please also continue to be in contact with the Minister if you have any pastoral needs, most contact at this time will be by telephone, email or post.