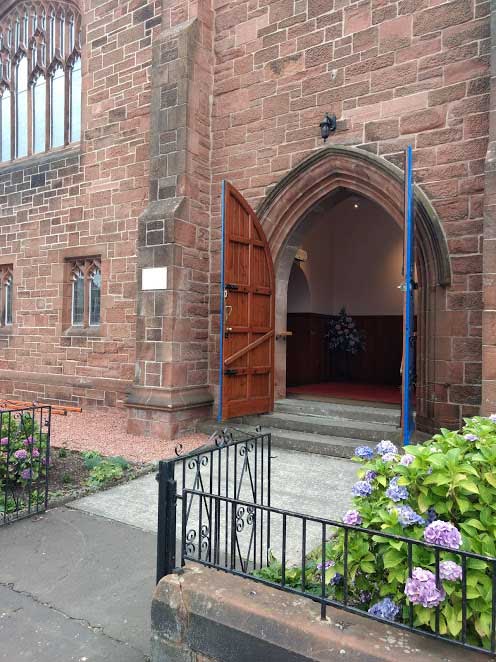 Welcome to the website for Jordanhill Parish Church of Scotland in the west end of Glasgow.
Our congregation provides a place where we can explore what it means to be a Christian in the world of today. We are a congregation of all ages, and different stages on our journey of faith. We enjoy being part of the wider Jordanhill community and always seek to support community life. We aim to be a welcoming and inclusive congregation. All are welcome to come and worship with us and be part of any of the organisations that meet in the halls.
To read the Sunday Reflection and prayers please click here
For this week's Intimations and notices please click here
If you would like to contribute to the ongoing work of Jordanhill Parish Church,
then please click this link:
Jordanhill Parish Church Donations
COVID-19

Dear Friends,
We are now in very strange times for the Church and our world. It is uncharted territory for all of us and we are doing as best we can with the information we have from the Government and health organisations. I hope the following helps share information and assures you that we are still very much here as a church community.
No Church Services
There will be NO church services in Jordanhill Parish Church until further notice, this includes the Wednesday midweek service, Sunday services, funerals and weddings. The church Wednesday Cafe is also closed. The advice from the Church of Scotland Covid-19 task group is very clear that all congregations should follow the Scottish Government advice to minimise social contact and this includes religious gatherings.
Worshipping together is a large part of what a congregation does, while we may not be able to gather as a congregation there will be worship material available on this website and the Church of Scotland website. There are a great many sources of worship online, and if you would prefer to listen to a service of worship there is one on Radio 4 every Sunday at 8.10am.
Church Halls
The halls are closed to everyone, apart from those who work in the building. This is in accordance with government regulations and Church of Scotland guidance to reduce the spread of coronavirus. Thank you for adhering to this and keeping yourself and everyone else safe.
Church Office
The office is open and on summer hours. The answer machine and emails are all accessed regularly by the Church Administrator. Tel: 0141-959-2496 or email jordchurch@btconnect.com There are regular security checks to the building throughout each week and mail is also collected.
Jordanhill Watch and community support
A network of support has been developed for anyone who is housebound or isolating, this is coordinated through the Jordanhill Watch Facebook Group in conjunction with other local community groups and Community Council. If you are in need of support during this time we can help put you in touch with them.
Friends, this is a challenging time for us all. As new information comes to light we will try and respond as best we can. As a faith community we will keep in touch with one another albeit in a slightly different way over the coming weeks and months. As we all navigate our way through this time please be assured of my prayers for you and those closest to you.
With all best wishes,
Bruce
Rev Bruce H Sinclair
(Minister)