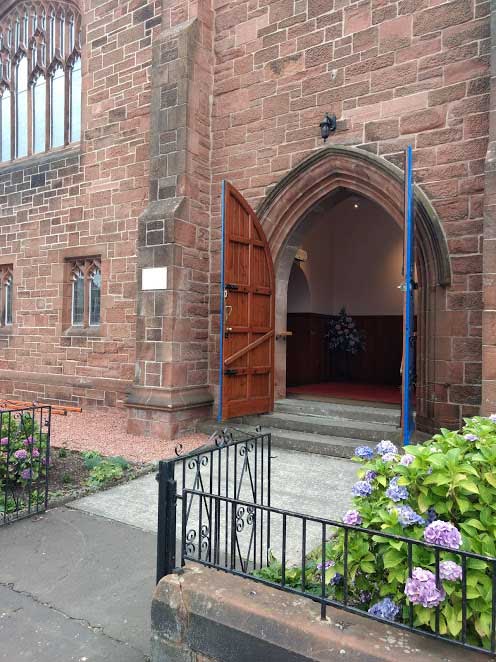 It is there to provide a place in which people can explore the story of God's coming among his people in the person of Jesus Christ, and of the part we can play in that ongoing story.
It is also a place in which we are presented with the challenge of Christ to seek justice for people throughout the world, and to care for God's creation.
All are welcome to join us on our journey of faith.
Bruce Sinclair
Minister
News (15/11/2019) – DIRECTOR OF MUSIC and CHURCH ORGANIST
Music is an integral part of our worship in Jordanhill Parish Church. We are seeking to appoint a Director of Music who will be Church Organist and work with the choir which currently leads our singing on Sunday mornings, our ecumenical Liturgical Choir and the Jordanhill Community Choir. We are also keen to explore the development of further music within our congregation and local community.
Our three-manual organ is a fine example of work by TC Lewis and has been maintained well over the years. We are in the midst of an extensive refurbishment which will enhance the life of the organ considerably.
The Church, Community and Liturgical Choirs comprise Soprano, Alto, Tenor and Bass. The church choir contributes weekly to Sunday worship and the Community Choir and Liturgical Choir meet alternate weeks.
Salary: Recommended Scottish Federation of Organist salary scale, terms and conditions apply.
Closing date for applications: 18th December 2019
For further information on this position, a full job description and person specification please contact our Minister Rev. Bruce Sinclair at bsinclair@churchofscotland.org.uk, or our Session Clerk Hazel Watson at hazelwatson33@gmail.com, or phone 0141-959-2496.